I Loooooove full moons, and the lunar eclipse is even more amazing to me!! I ran outside with my camera and attempted to get some good shots. In the past with my lil lenses I've only come up with a tiny white dot in the sky, but I was pretty happy with what I ended up with. :) L & I set up the kids telescope, and just seeing the moon being covered by our shadow was just astounding! The reddish glow, it just blows me away every time I look through it. So, here is a little of what I took. Just too cool!!
C
Sometimes you get sunflares..I got moonflares! hee hee!...that almost sounds like an ailment!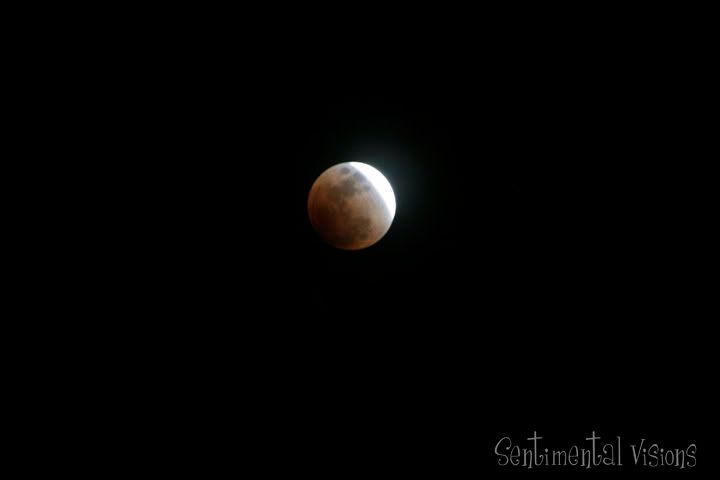 Once it was fully covered, I started to play around with the shutter...kinda cool what happned!! I saw STARS!! HA!!