Last year I had posted some shots of our beautiful friends the Hummers. They are only here 3-4 months out of the year and while here they fatten up for their long trip south for the winter. July through August is really a peak time for them and they are out in force this year. As soon as we walk out the door you hear these crazy buzzing and whirring sounds and a distinctive chirping as they are flying around dive bombing each other fighting over the nectar trees, plants and the strategically placed feeders we have hanging from our windows. When the buzz past you it almost sounds like they are really HUGE bees and your immediate reaction is to duck! They are very territorial and will chase each other off of their favorite feeding spots. This time of year we are changing our feeders out every couple of days! They are literally drinking us out of house and home!! :) Well they REALLY come out when it rains and right after the rains I have a chance at catching them in action. When I say Chance I really mean it! They are sooo fast! Their wings beat at about 50 beats per second! So to capture them on camera is really a challenge. Yesterday we had a nice rain and shortly after I ran outside for about an hour and was finally able to get some shots! So as promised...here is this years brood...
Hope you all enjoy!
~Susan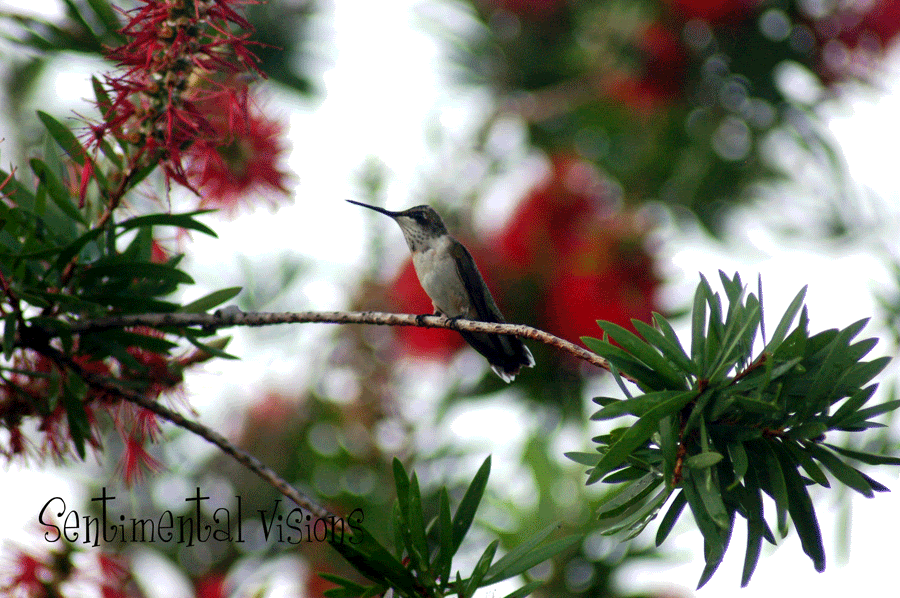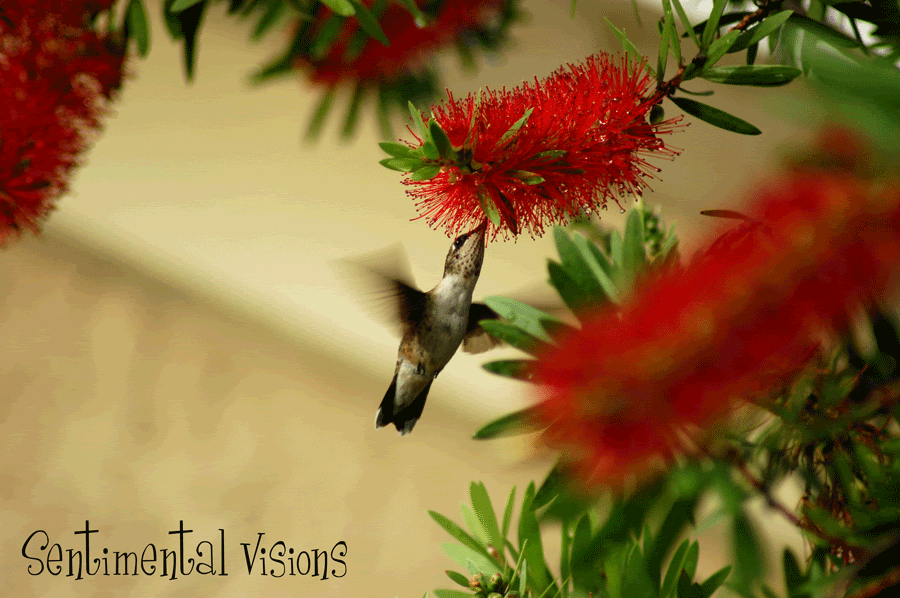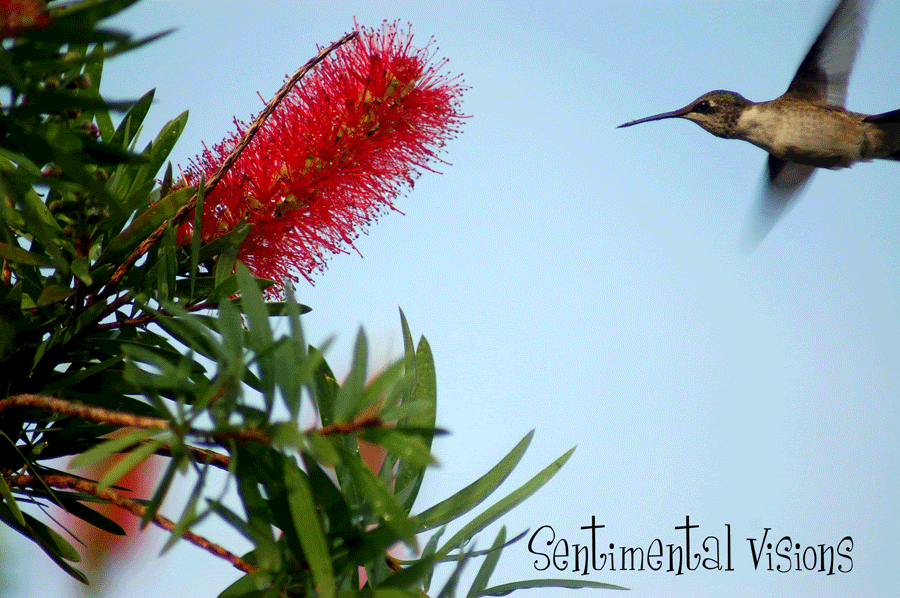 This one didn't like even sharing with the dragon flies...you can see her chasing one off..unfortunatly I couldn't get them both in the frame it happend so fast.
Her telling him not to come back! :)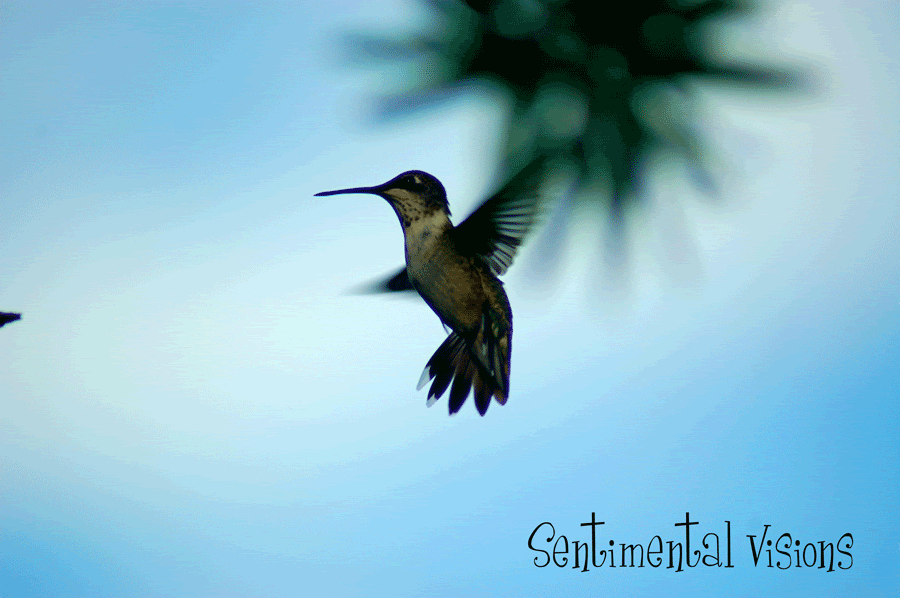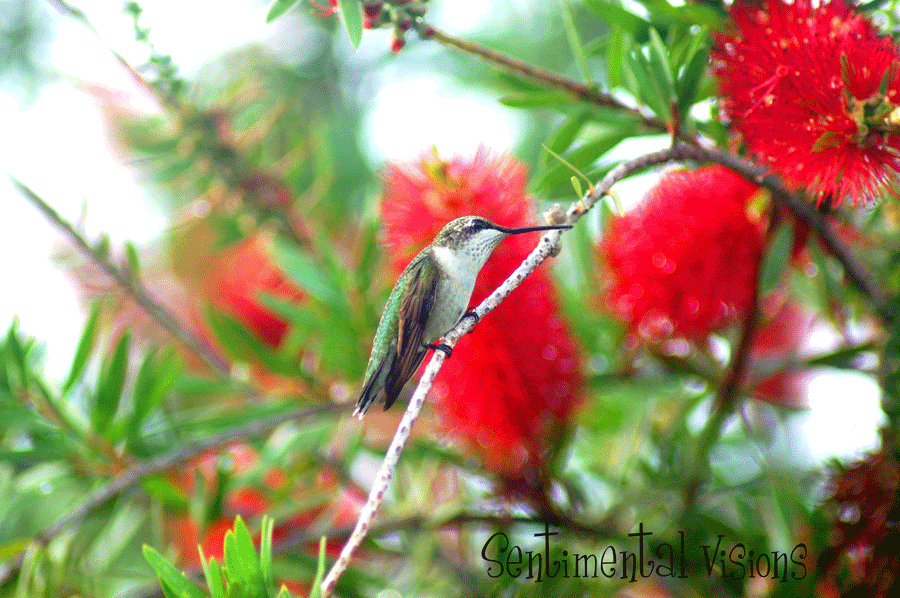 and here are the males...patiently waiting on the sidelines :)
Showing off his chest and his beautiful red throat!